877-KOEHLKE Call us (877-563-4553)
Home
>>
Distribution Partners
>> ERICO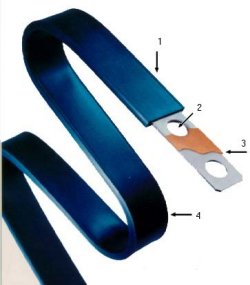 Erifex Flexibar is the best flexible wire replacement. Eriflex Flexibar connections are made by punching directly through the laminates. No lugs to purchase, installation is simpler and faster and faulty connection problems are eliminated. Easily formed, Eriflex Flexibar improves assembly flexibility and aesthetics of panels.
Eriflex Flexibar can be configured to your drawing specification. It can be cut, punched, twisted or bent to address your most challenging panel board designs and production scheduling requirements.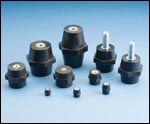 Koehlke offers a full range of Eriflex low-voltage stand-off insulators from 1 inch to 3.5 inches with a total of 29 sizes available. The cost-effective insulators offer great stability of electrical and mechanical parameters and very high resistance to leakage current. The insulators are manufactured from a halogen-free fiberglass-reinforced thermalset unsaturated polyester molded compound (BMC). Their electro-plated zinc inserts are threaded to ASME standards. The insulators work in temperatures from -40 degrees F to 266 degrees F.
Call 1-877-
KOEHLKE
(1-877-563-4553)